PRIVACY POLICY
Our Privacy Policy explains what data we collect and how we use it.
Please review it to learn about your rights and how to exercise them.
We are glad that you have visited our website and that you are interested in our company and our products. The protection of your data and information is an issue we take seriously and therefore we want you to feel safe when visiting our website. The Privacy Policy below provides, in accordance with applicable data protection regulations, information about the personal data we collect when you:
visit our website and online store: leparfumdefrance.com,
place an order on the online store of Le Parfum de France,
use the customer account of Le Parfum de France,
subscribe to the electronic newsletters of Le Parfum de France
(hereinafter collectively referred to as the "Website"), what we use this data for and how we use it to optimize our services to you.
1. DATA CONTROLLER, DATA PROTECTION OFFICER
(1) The responsible person according to Art. 4 (7) of the EU General Data Protection Regulation (GDPR) is
Paris Elysees Perfumes and Beauty SL.
Calle Gran de Gracia 15 / 3 / 2
08012 Barcelone
Espagne
e-mail: privacy@leparfumdefrance.com
hereinafter referred to as "Paris Elysees", "Paris Elysees Parfums", "PEP", "PEPB" or "we".
For more information about the seller, please visit our Legal Notice page .
(2) The Data Security Officer can be reached at the following address: privacy@leparfumdefrance.com or by using the postal address above, to the attention of the Data Security Officer (DPO).
2. TYPES OF DATA PROCESSED, CATEGORIES OF DATA SUBJECTS
2.1 TYPE OF DATA PROCESSED
Inventory data (e.g., basic customer data such as names, addresses);
Contact information (e.g. e-mail, phone numbers);
Content data (e.g. text entries, photos, videos);
Contractual data (e.g. purpose, duration, customer category)
Payment data (e.g. banking information, payment history);
Usage data (e.g. sites visited, interest in content, access time);
Communication metadata (e.g. device information, IP addresses).
2.2 CATEGORIES OF PERSONS CONCERNED
Visitors and users of the website and online offers;
Customers, stakeholders and business partners;
Newsletter subscribers.
(The aforementioned persons are hereinafter collectively referred to as "User").
4. WEB SITE PROVISION AND LOG FILES
(1) If you use the website for information purposes only, i.e. if you are not registered or do not provide us with any other information, we only collect the personal data that your browser automatically sends to our server. If you wish to browse our website, we collect the following data that is technically necessary for us to show you our website and to ensure its stability and security (this is legally permitted by Art. 6 Para. 1 (1) f) of the GDPR):
IP address,
Date and time of the consultation,
Time zone difference from Greenwich Mean Time (GMT),
Content of the request (specific page),
Access status/HTTP status code,
Amount of data transmitted respectively,
Website where the request comes from,
Browser used,
Operating system and resolution,
Language and version of the operating system and browser used.
(2) The IP addresses of users are deleted or anonymized after the end of the use of the website. In the case of anonymization, IP addresses are changed in such a way that individual data relating to personal or factual circumstances can no longer be attributed to a specific or identifiable natural person or can only be attributed with disproportionate time, cost and effort.
6. CONTACT FORM, GOOGLE RECAPTCHA, CONTACT EMAIL
(1) Our website has a contact form, which makes it easier to contact us electronically. If a user makes use of this possibility, the data entered in the input mask is sent to us and stored. The corresponding data, in particular personal data, address data and messages (free text field) can be viewed directly on the corresponding input mask.
At the time of submission, the following data is also stored:
The user's IP address,
The date and time of submission of the form.
(2) With regard to data processing, reference is made to this privacy policy during the form submission process. A User may also contact us using the email addresses provided. In this case, the User's personal data sent with the e-mail will be stored. The data will be used exclusively for processing the request.
(3) The processing of data that is transmitted when using the contact form or sending an e-mail is legally permitted under Article 6, paragraph 1 (1) f) of the GDPR. If the purpose of the e-mail contact is to obtain support or to inquire about the customer's current orders or to conclude an agreement, the additional legal basis for the data processing is Art. 6, para. 1 (f) GDPR. 6 (1) (f) of the Data Protection Act (RGPD). 1 (1) b) of the RGPD.
(4) The personal data collected from the input mask is used solely for the purpose of facilitating contact. Contact by e-mail also presupposes the existence of a legitimate interest in the processing of the data. Other personal data processed during the submission of the form is used to prevent misuse of our contact form and to ensure the security of our IT systems.
(5) The data will be deleted as soon as it is no longer necessary to achieve the purpose for which it was collected. For personal data collected from the input mask of the contact form and those submitted by e-mail, this is the case when the respective conversation with the User has ended. The conversation is terminated when it can be concluded, based on the circumstances, that the problem in question has been conclusively resolved. Personal data that is additionally collected during the form submission procedure will be deleted at the latest after a period of seven days.
8. Online Shop
8.1 Use of our Online Shop
When you order goods in our online store, we collect and process your personal data which are necessary for the processing of your order. Mandatory information (name and address) that is necessary for order processing is specifically marked; other information is provided voluntarily. The processing of this personal data is permitted by law under Art. 6, para. 1 b) GDPR.
8.2 CUSTOMER ACCOUNT
When registering for a customer account (creating an account under "Registration" or "Login") that is not required to make a purchase in our online store, we process the following personal data: The email address and the password that you have generated. As a registered customer, you can access your profile and view your order history or current orders. You can delete your customer account at any time by sending a message to the contact person indicated in point 1.1. or an e-mail to the following address privacy@leparfumdefrance.com . The processing of this personal data is legally established in Art. 6, para. 1 (1) b) GDPR.
8.3 ELECTRONIC ORDERING AND PAYMENT PROCEDURES
After you have decided to make your purchase as a registered customer or guest, we collect the following data in order to execute the order: First and last name, telephone number and date of birth, address, possibly delivery address. Regarding the type of payment, you can choose to pay by credit card or by PayPal. If you pay by credit card (Visa or MasterCard), we process the name, card number, expiration date and validation code of the card.
The processing of your order and payment data is legally permissible under Art. 6, para. 1 (1) b) GDPR.
Your address, payment and order data will be stored for a period of ten years after completion of the contract on the basis of the archiving obligations under tax and commercial law and then deleted, unless you have consented to a longer storage period or if further processing of the data is necessary to assert, exercise or defend legal claims. The processing of personal data for the purpose of fulfilling legal archiving and retention obligations is permitted by law under Art. 6, para. 1 (1) c) GDPR.
8.4 DISCLOSURE OF DATA WITHIN THE SCOPE
We process the data you have provided to us in order to process your order. In order to execute a contract, we provide your data to the shipping company (e.g., the French Post Office or the Belgian Post Office) that is responsible for the delivery, to the extent necessary for the delivery of the purchased goods. We will also provide the collected payment information to the bank you have selected for payment and, if necessary, to the payment service provider we have commissioned or to the selected payment service. The selected payment service provider will partly collect this data itself if you create an account with them. In this case, you must log in to the payment service provider using your login data during the order process. In this context, the privacy policy of the respective payment service provider applies. In accordance with Art. 6, para. 1 b) of the GDPR, we are entitled to disclose your personal data. Our service providers may only process or use your data for the purpose for which it was provided to them and only if necessary. You can access the data at any time. If data has been passed on to external service providers, we have ensured through technical and organizational measures that the data protection regulations are observed.
8.5 RETENTION PERIOD OF THE ONLINE STORE DATA
The data that you have entrusted to PEP through its website and online store are stored securely on our servers for varying periods of time depending on the type of data, as permitted by Art. 6 Para. 1 (1) c) of the GDPR:
Retain inactive accounts: 6 months.
Retain current orders: 3 months.
Retain failed orders: 3 months.
Retain cancelled orders: 3 months.
Retain completed orders: 3 years.
You may request the complete deletion of your data before the expiration of these periods by contacting the Data Protection Officer (DPO) by the means described in point 1.1 of this privacy policy.
9. DISCLOSURE TO THIRD PARTIES
(1) In order to be able to process your order optimally, we collect and store the data necessary for processing the transaction and, if necessary, provide this data to the companies involved in the order processing within the framework of the executed order processing agreements (payment, logistics, shipping). For the processing of payments, we use payment service providers who are indicated on the order page where it is necessary to select the payment methods.
(2) Our newsletters are sent with the participation of the services and computer systems of an external service provider (Mailchimp, The Rocket Science Group, LLC), which we have commissioned for order processing.
(3) As part of the hosting of our website, your data that we process will be hosted by the web hosting company Infomaniak Network SA, which acts on our behalf on the basis of a processing agreement.
(4) When using web analytics services and third-party providers, data will be transmitted within the framework described here. Third-party providers participate in the privacy agreement in accordance with Art. 45, para. 1 GDPR. This implies that these companies are able to demonstrate an appropriate level of data protection. For more information, see. www.privacyshield.gov .
10. AUTOMATED DECISION MAKING
We do not use any fully automated decision making systems to justify and carry out business relationships in accordance with Art. 22 GDPR.
11. PROFILING
In order to be able to inform and advise you about products in a targeted manner, we or service providers acting on our behalf may use web analysis services, in particular tracking technologies. These facilitate appropriate communication and advertising. In this regard, we refer to art. 12 of this Privacy Policy: Data Processing by Third Party Providers (below).
12. DATA PROCESSING BY THIRD-PARTY SUPPLIERS
12.1 GOOGLE ANALYTICS
(1) This website uses Google Analytics, an online analysis service provided by Google Inc ("Google"). Google Analytics uses "cookies", which are text files placed on your computer, to help the website analyze how users use the site. The information generated by the cookie based on your use of this website is usually transmitted to a Google server in the USA and stored there. If the IP anonymization function is activated on this website, your IP address will be abbreviated by Google in the Member States of the European Union or in the other countries that are signatories to the Treaty on the European Economic Area. Only in exceptional cases will a complete IP address be sent to a Google server in the USA and truncated there. Google will use this information on behalf of the website operator for the purpose of evaluating your use of the website, compiling reports on website activity for website operators and providing other services relating to website and internet usage.
(2) The IP address sent by your browser within the framework of Google Analytics is not compiled by Google with other data.
(3) You can prevent the storage of cookies by configuring your browser accordingly; however, please note that you may not be able to fully use all the functions of this website. In addition, you can prevent Google from collecting the data generated by the cookie and associated with your use of the website (including your IP address) and the processing of this data by Google by downloading and installing the browser plug-in provided by Google: Google Analytics Opt-out Browser Add-on (This add-on is available for Microsoft Internet Explorer 11, Google Chrome, Mozilla Firefox, Apple Safari, and Opera.) Analytics opt-out
(4) This website uses Google Analytics with the "_anonymizeIp()" extension. Therefore, IP addresses are only processed in a truncated form in order to prevent them from being linked to a specific person. If the data collected about you can be linked to a specific person, this data will be excluded immediately and the personal data will be deleted quickly.
(5) We use Google Analytics to analyze and improve our website on a regular basis. Through the statistics, we are able to improve our offer and make it more interesting for you as a user. In exceptional cases where personal data is sent to the USA, Google has agreed to comply with the EU-US Privacy Shield https://www.privacy-shield.gov/EU-US-Framework . The use of Google Analytics is legally permitted with your consent (Art. 6, para. 1 (1) a) GDPR).
(6) Third Party Provider Information: Google Dublin, Google Ireland Ltd, Gordon House, Barrow Street, Dublin 4, Ireland, Fax: +353 (1) 436 1001. Terms of Use: http://www.google.com/analytics/terms/en.html , Privacy Policy Overview: http://www.google.com/intl/en/analytics/learn/privacy.html , as well as the Google Privacy Policy: http://www.google.com/intl/en/policies/privacy .
14. PLUGINS AND WEBSITE TOOLS
We use or may use the following plug-ins and tools. The use of plug-ins is legally permitted under Art. 6 Para. 1 (1) b) of the GDPR.
14.1 YOUTUBE
(1) We have included, or may include, in our online offering, YouTube videos that are stored on the servers of this website https://www.youtube.com and can be viewed directly on our website. They are all integrated in "enhanced privacy mode"; in other words, no data is sent to YouTube about your user status if you do not view the videos. The data mentioned under art. 2 is only sent if you view the videos. We have no control over the transfer of this data.
(2) By visiting the website, YouTube receives information about the fact that you have accessed the corresponding subpage of our website. In addition, the data mentioned under Art. 2 (Website visit) of this declaration will also be transmitted. This occurs regardless of whether you have a YouTube user account that is connected to it. If you are logged in to Google, your data will be assigned directly to your account. If you prefer that the usage not be associated with your YouTube profile, you must log out before pressing the button. YouTube stores the data collected about you in the form of usage profiles and uses it for advertising purposes, market research and/or to tailor its website to your needs. In particular, this evaluation is carried out (even for users who are not logged in) to provide demand-oriented advertising and to inform other users of the social network about your activities on our website. You have the right to object to the creation of such user profiles, so you should contact YouTube to make your objection.
(3) YouTube is a subsidiary of Google. For more information about the purpose and scope of data collection and processing by YouTube, please see its privacy policy. There you will also find more information about your rights and possible settings to protect your privacy. https://policies.google.com/privacy?hl=en-US . Google also processes your personal data in the United States and has agreed to comply with the EU-US-Privacy-Shield, https://www.privacyshield.gov/EU-US-Framework .
14.2 GOOGLE FONTS
(1) This site uses web fonts provided by Google to ensure consistent font presentation. When you access a page, your browser loads the necessary web fonts into your browser's cache to help display text and fonts correctly.
(2) To do this, the browser you are using must connect to Google's servers. This way, Google knows that our website has been accessed using your IP address. Google's web fonts are used for the purpose of providing a uniform and attractive presentation of our online services. This constitutes a legitimate interest within the meaning of Art. 6 Para. 1 (1) f) of the GDPR. If your browser does not support web fonts, your computer will use the default font. You can find more information about Google's web fonts at https://developers.google.com/fonts/faq and in Google's privacy policy Google Privacy Policy: https://www.google.com/policies/privacy/ .
14.3 FONT AWESOME
(1) This website uses typefaces from Font Awesome to display small icons (in the form of web fonts) on the pages of the site. When you visit a page on leparfumdefrance.com, an icon file is downloaded from Font Awesome's servers to enable the correct display of the icons used.
(2) In accordance with the Privacy Policy displayed on the Font Awesome website, no data is collected about you by Font Awesome when you visit our website pages. Font Awesome respects your privacy rights under Regulation (EU) 2016/679, the European Union's General Data Protection Regulation (GDPR).
14.4 GOOGLE RECAPTCHA
(1) We use the reCAPTCHA service of Google Ireland Limited, Gordon House, 4 Barrow St, Dublin, D04 E5W5, Ireland ("Google"). This service is primarily used to distinguish whether an entry is made by a natural person or abused by a machine and automated processing. For this purpose, reCAPTCHA analyzes the behavior of website visitors based on various characteristics. This analysis starts automatically as soon as the visitor accesses the "Contact Paris Elysees" page of this website as well as when he/she logs on to the website (which is not required to place an order). reCAPTCHA evaluates various information (e.g. IP address, time spent on the website by the visitor or mouse movements made by the user). The data collected during the analysis is transmitted to Google. This constitutes a legitimate interest within the meaning of Art. 6 Para. 1 (1) f) of the GDPR.
(2) Third party vendor information: Google Dublin, Google Ireland Ltd, Gordon House, Barrow Street, Dublin 4, Ireland, Fax: +353 (1) 436 1001. See Google's terms of use: https://policies.google.com/terms and the Google privacy policy: https://policies.google.com/privacy
15. YOUR RIGHTS ON YOUR DATA
If personal data about you is processed, you are in the legal sense a data subject under the GDPR Regulation and have the following rights towards us as a data controller. If you wish to exercise your rights or receive further information, please contact us or our Data Security Officer (DPO): privacy@leparfumdefrance.fr
15.1 YOUR RIGHTS ACCORDING TO ART.15 AND FOLLOWING OF THE RGPD
(1) The data subject has the right to ask the controller to confirm whether it has processed personal data relating to him or her; if so, the data subject has the right to be informed about such personal data and to receive the information listed in detail in Art. 15 of the GDPR. Under certain legal conditions, you have a right of rectification in accordance with Art. 16 of the GDPR, the right to restrict processing in accordance with Art. 18 of the GDPR and the right of deletion ("right to be forgotten") in accordance with Art. 17 of the GDPR. In addition, you have the right to request receipt of the data you have provided in a structured, common and machine-readable format (right to data portability) in accordance with Art. 16 GDPR, the right to restrict processing in accordance with Art. 18 GDPR and the right to erasure ("right to be forgotten") in accordance with Art. 20 GDPR, provided that the processing is implemented using automated procedures and is based on consent as provided for in Art. 6 Para. 1 a) or Art. 9 Para. 2 a) or a contract in accordance with Art. 6 Para. 1 b) of the GDPR regulation.
15.2 REVOKE CONSENT IN ACCORDANCE WITH ART.7 PARAGRAPH 3 OF THE RGPD
If processing is carried out on the basis of consent, you may revoke your consent to the processing of personal data at any time. Please note that a revocation is only effective for the future. Data processing that took place before the revocation is not affected by the revocation.
15.3 RIGHT TO FILE A COMPLAINT
You have the right to lodge a complaint with us or with a data protection supervisory authority (Art. 77 GDPR). The competent supervisory authority in Spain is: Spanish Agency for Data Protection (AEPD), C/ Jorge Juan 6. 28001 MADRID (Spain), telephone: 912 663 517, website: https://sedeagpd.gob.es/sede-electronica-web/vistas/infoSede/tramitesCiudadano.jsf
15.4 RIGHT OF OPPOSITION IN ACCORDANCE WITH ART.21 OF THE RGPD
In addition to the above rights, you also have the right to object as follows:
15.4-A RIGHT TO OBJECT ON A CASE-BY-CASE BASIS
You have the right, for reasons related to your particular situation, to object at any time to the processing of your personal data based on Art. 6 para. 1 (1) e) of the GDPR (Data processing carried out for reasons of public interest) and Art. 6 para. 1 (1) e) of the GDPR (Data processing carried out for reasons of public interest) and Art. 6 para. 1 1 f) of the GDPR (Data processing for legitimate interests); this also applies to profiling based on this provision within the meaning of Art. 4 (4) of the GDPR. If you object, we will no longer process your personal data, unless we are able to provide legitimate and compelling reasons for such processing that outweigh your interests, rights and freedoms or if the processing serves to assert, exercise and defend legal claims.
15.4-B RIGHT TO OBJECT TO THE PROCESSING OF DATA FOR ADVERTISING PURPOSES
In specific cases, we may process your personal data for the purpose of direct advertising. You have the right to object at any time to the processing of your personal data for the purpose of direct advertising; this also applies to your profile, provided that it is associated with such direct advertising. If you object to the processing for the purpose of direct advertising, we will no longer process your personal data for this purpose.
16. SECURITY
(1) We have taken technical and organizational security measures in accordance with Art. 24, 32 of the GDPR to protect your personal data from loss, destruction, manipulation or unauthorized access. All our employees and all third parties involved in data processing are obliged to comply with the requirements of the GDPR and the confidential treatment of personal data.
(2) SSL or TLS encryption; This site uses SSL or TSL encryption for security purposes and to protect the transmission of sensitive content, such as orders and requests you send to us as the site operator. You can recognize an encrypted connection by the fact that the browser address bar changes from "http://" to "https://" and a lock symbol also appears. If SSL or TSL encryption is activated (which is the default setting when you visit), the data you send us cannot be read by third parties.
17. CHANGES TO OUR PRIVACY POLICY
We reserve the right to change our security and privacy measures if this becomes necessary due to technical developments or legal changes. In this case, we will also adapt our privacy policy accordingly and these will take effect upon publication on the website. The date of the update of this Privacy Policy is indicated at the bottom of the page.
18. ONLINE DISPUTE RESOLUTION
According to the Online Consumer Dispute Resolution Regulation (http://ec.europa.eu/consumers/odr/ ), We are required to inform you: We are neither obliged nor willing to participate in the settlement of a dispute before a consumer arbitration board.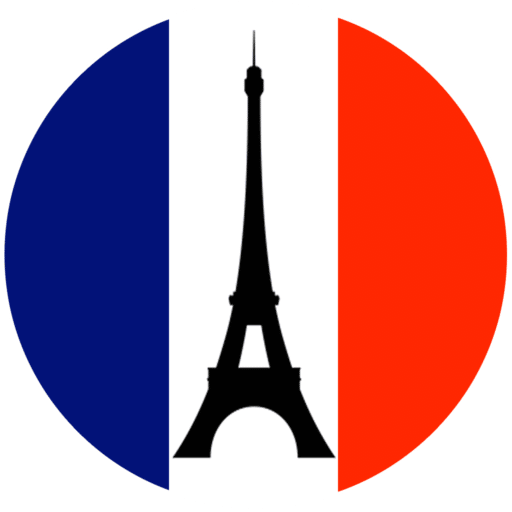 Politique de confidentialité mise à jour en Février 2022.
Lien interne (ce site web)
Lien externe (sur les Internets)